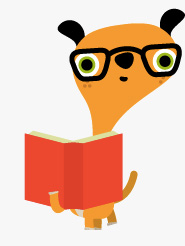 Diesel – Fit Your Attitude
For Diesel's Fit Your Attitude site, we worked with Poke to produce a live social data system capable of real time monitoring of 'attitudes' in cities worldwide.
World of style
The vision behind Diesel's Fit Your Attitude campaign was to find the perfect attitude for each of their signature denim styles – from free spirited to spontaneous – and create an online home for each.
Each page would not only show off the denim, but also host a constantly changing montage of words and pictures from around the world that perfectly represent that theme. Oh, and a comparison of various cities so you can see instantly how sexy Mumbai is feeling or how confident New Yorkers are. This is where we came in.
Our platform is ideal for pulling in and interpreting positively vast amounts of data – in this case Twitter feeds and Instagram photos. But raw data alone doesn't cut it. We were also able to facilitate content moderation and filtering to ensure that the tweets and images were on-brand and relevant to the page.
London. Paris. New York.
One of our biggest challenges was the global nature of the project. We had to find out what people were saying and snapping in each city, and identify exactly what was coming from where:
London
New York
Milan
Tokyo
Shanghai
Paris
Mumbai
This meant that not only did we have to geo-locate content to the appropriate city – we also had to capture content in multiple languages simultaneously, including English, Chinese, Italian, Hindi, French and Japanese!
The right attitude
We were able to use our multiple-language content management system to make it easy for Diesel's worldwide moderators pick out perfectly on-brand and inspirational tweets and Instagram images that feature on the live site. Go take a look, it's very pretty and you might pick up some handy fashion tips (not that those jeans you're wearing don't suit you perfectly, of course).
Creative vision