Hot on the heals of its Data Strategy Award, the Orange Flickometer has won a prestigious Revolution Award for best use of data visualisation. The revolution awards celebrate innovation in digital marketing, which is exactly what the Flickometer project represents.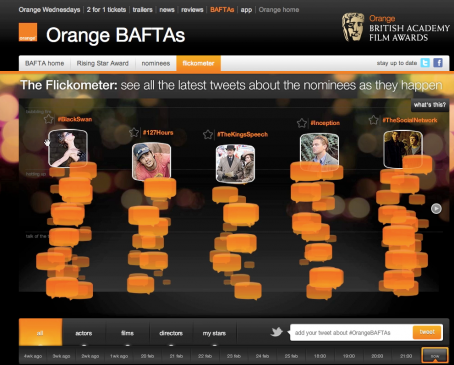 Produced for the 2011 BAFTA film campaign, the Flickometer measured the online buzz around BAFTA nominated films, actors and directors and presented the data in a fun and interactive way. The tool also allowed users to compare the change in buzz over several weeks leading up to the BAFTA event and to get involved themselves by tweeting from the site.
Smesh provided the social data backend for the project, and we share our congratulations with creative and build partners Poke and Sennep.